Identify trade setups with Tickeron's
Time Machine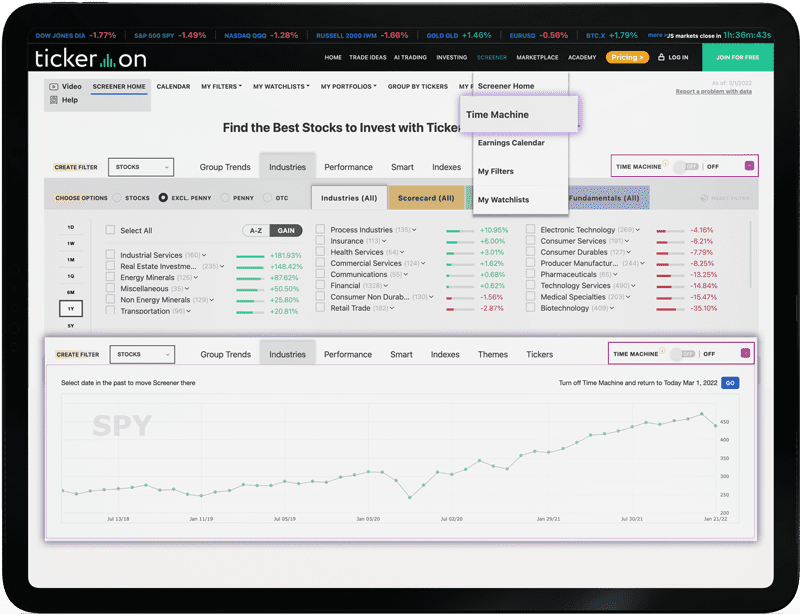 Time Machine allows you to go back in time to identify trade setups (filters). You can then review how successful these trade setups were at any point in the past. Since users create filters as if they were in the past, you can see the "future performance" up to the current time.
These filters include pre-calculated technical and fundamental analysis, fundamentals metrics, AI predictions, and other characteristics for each quarter in the past four years.
Read more
14-day FREE trial subscription
Try for free
$20/month afterwards